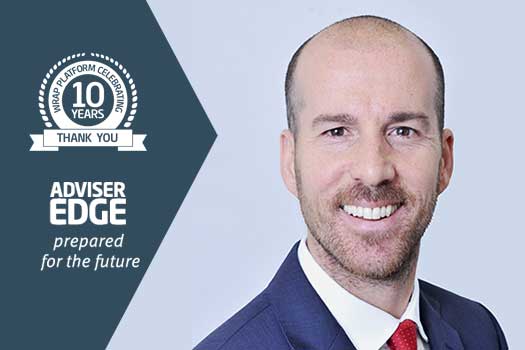 Simon Ewings is the Managing Director of Monahans Independent Financial Advisers. Simon's specialisms are in the areas of pensions and investments and he has over 13 years' experience in the industry.
At Monahans we got on board with the Standard Life Wrap platform fairly early on. We set up the system back in 2009, meaning that compared to a lot of IFA businesses, we were essentially there right at the beginning of it all.
Prior to that, we were a pretty typical IFA practice: we'd invest clients' assets all over the marketplace, using various products, tax wrappers and different investment funds. And although there was nothing wrong with the way we went about investing our clients' assets, it did mean that from an administrative and process point of view, it was increasingly difficult to drive efficiency through the business. It felt like an inefficient, clunky system.
A need for reassurance
Things really came to a head at the end of the last decade, when the downturn created a lot of uncertainty and concern for everyone in the adviser space. Clients needed reassurance. We were fielding a lot of questions by phone, which was time consuming and repetitive. They wanted to be in the loop constantly about everything - and not having their assets in one place meant that the task was overwhelming, to say the least. Especially when you're reassuring about 1500 clients!
Perfect timing
The Wrap platform came along at the perfect time for us. Having to manage and service that volume of clients had become too time-consuming and too mechanical. Our profitability was down and our service levels were suffering. It wasn't an efficient way of working, nor was it the best way we could work for our clients.
We conducted some research, spoke to other IFA firms, and started hearing what a fantastic tool the Standard Life Wrap platform had been for them. And that's when we realised it was something that could not only add value, but could also help in reassuring clients during periods of volatility. The big break-through for us was the facility the Wrap platform had to allow clients to have access 24-7 and be able to monitor their own portfolios. That's exactly what we needed to manage the flood of phone calls and enquiries, and at the same time deliver a new, improved service to our clients.
A holistic approach
So great news for our clients - but from our point of view, another game-changer the Standard Life Wrap platform delivered was the ability to view all of an individual client's assets in one place. The platform brings a holistic approach that is vital to our firm. When trying to add value when delivering advice to clients, it's so important to be able to see all their investments and their wealth. And the Wrap platform allows us to do that now.
It's more than that, though. You can see the efficiency the platform creates throughout our entire business. Thanks to it, we've been able to grow client assets from a standing start to £250 million in investments. We've even developed our own wealth management service - we wouldn't have been able to do that before the Wrap platform. It's been nothing short of a real success story.
Working together
In the past, you could say there was a culture of 'us and them' between some advisers and their providers. At Standard Life, it's all a bit different. Firms like ourselves and Standard Life work together. That really works for us - if you asked me to put my finger on it, I'd say Standard Life not only understand the challenges we face as advisers - from legislative changes, to the need for technical support - but they also provide the support and resources to help us overcome these challenges. It's a great partnership!