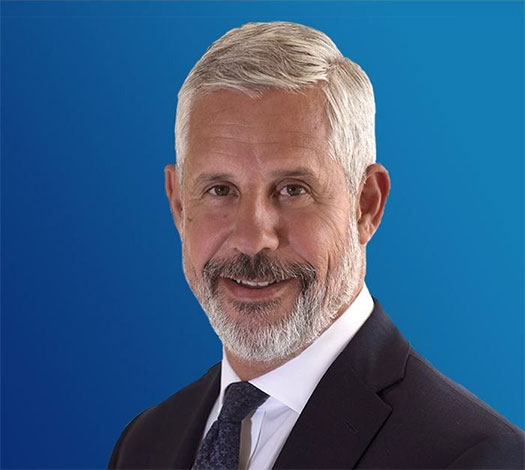 Noel Butwell, CEO at Standard Life
What does experience mean and why does it matter?
The importance of experience was recently brought home to me when I was in a restaurant having dinner. I was asked by the waiter if I'd enjoyed the meal; I had enjoyed it, so I said 'yes'. And yet, if the waiter had asked if he could have made the meal even better, the answer would also have been 'yes'.
The food was fantastic, but there had been a mix up with the drinks and the service was slow, so the quality of my overall experience didn't do justice to the talents of the chef.
It's about the whole experience
In order to deliver a quality experience, we must look beyond the product itself. Whether that's ordering a meal in a restaurant, booking a holiday, buying a new car or indeed choosing a platform partner, the overall experience really does matter. Ultimately, it's the whole experience which determines how you feel about the products and services you use.
Great experiences are defined by connections and interactions. It's about being human. The ability to connect and understand on an emotional level, yet maintain objectivity, is a skill I believe really great advisers have.
To me, advisers don't sell advice, or products or funds. What you sell is peace of mind. You help your clients through what are sometimes highly complex and critical financial decisions; decisions that will not only shape their life, but also the lives of their children, grandchildren and extended family.
As people are living longer and saving less the challenge, and social responsibility, for us all is to do more to help clients. The World Economic Forum recently highlighted that people in the UK can expect to live around 10 to 12 years longer than their savings can sustain.
Helping you deliver quality advice
At Standard Life, we're working to address this challenge and we'll give you the practical tools, insight and support to help you have a meaningful impact on the financial future of your clients.
Our job is to enable your business to run effectively and efficiently; to innovate and develop our platforms and solutions; to keep pace with the changing lives of your clients and help you deliver quality advice in response to those changes.
Our ambition is to make your life easier by becoming effortless to deal with; giving you the information you need when you need it, so you can sit down with confidence in front of your clients.
The reason we look to keep being better is so you continue to value us; that we remain an indispensable team to your business and a valuable partner worth paying for.
And in the future, we want to deliver an effortless experience for you and your clients. However, having listened to a number of you about your business challenges, I recognise we're not quite there yet.
We always listen to your feedback and we'll continually strive to understand what it's like to walk in your shoes as you look ahead over the next decade for your business and your clients.
Technology can only ever go so far
As we bridge the savings gap, technology will of course play an even greater role. It has the capability to become a fantastic enabler for all of us but technology can only ever go so far. People aren't robots; they care, they feel and they love.
When it comes to emotion and human nature, there isn't an algorithm for that. This is especially true when it comes to money and can sometimes explain why someone wants to give their entire estate to a cat and dog home, or invest every penny of their retirement pot in their local football team.
Your role isn't to make a judgement about the client's choice; it's about looking them in the eye and helping them achieve it.
I've come to realise that people don't actually want our latest piece of technology kit and your clients probably don't want annual statements. People want how we make them feel - feelings of belonging, peace of mind and partnership.
Our four commitments to you
On that basis, I want to make four commitments:
Firstly, we'll continually invest in improving our service and processes, at the same time recruiting, retaining and training talented people who take accountability for helping you. We'll aim to be right first time
We'll provide the support, insight and technology to enable your business to be successful and keep providing great advice to your clients. We'll always be efficient
We'll continue to invest in our propositions, ensuring we're compliant with regulation, improving existing functionality and bringing new innovation. We'll provide leading functionality
And we'll listen to you and keep you informed about our plans in an honest and transparent way, even if that means a more challenging conversation. We'll listen and understand
These aren't just buzz words or phrases. They're principles that will guide us in everything we do to support you.
By delivering on these four commitments, I believe we can enhance your experience of working with us, which will have a positive impact on your clients. I look forward to sharing updates with you as we make progress.
Noel Butwell gave the opening address at our recent Experience Matters conference. To watch the full speech, go here .
The views expressed in this blog should not be regarded as financial advice.
The value of investments can go down as well as up and you clients could get back less than they paid in.