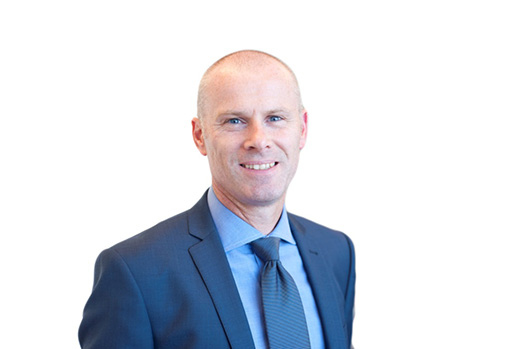 Ronnie Binnie is Head of Business Development at Standard Life Wealth. Ronnie is an expert in the intermediary and client management areas, with particular experience in the financial adviser sector. In the past Ronnie has also provided financial advice to both personal and business clients.
Change is the only constant in wealth management
With all due apologies to Heraclitus for slightly altering his famous quote, I'd like to look at four key themes which are currently having an impact on wealth management:
The market environment
Regulation
Client behaviour
Operating models
The market environment
Within the market environment, wealth management propositions and discretionary investment management are shifting from distribution direct to the customer, to delivery through an intermediary, such as a financial planner. This is because of increased wealth among the baby-boomers and their need for holistic financial planning and investment management. Some traditional discretionary investment managers may fear this but it provides a huge opportunity for those that can create appropriate solutions.
Regulation
Meanwhile, increased regulation is the one constant in life. New regulation such as MiFID II means increased transparency around the costs associated with managing client wealth. We have seen this before. There should be nothing to fear as long as costs are fair and we can explain and demonstrate tangible value to clients. There will also be additional costs from providing higher levels of risk management to meet increasing regulatory requirements. Again, for those wealth managers and discretionary investment managers that have always put the customer first, there is nothing to fear.
Client behaviour
Client behaviour is interesting as the financial services community looks to regain trust. Customers will show more pragmatism and will want to see how an investment solution practically helps them achieve their goals. Those wealth managers and discretionary investment managers who understand, innovate and deliver client-centric, goals-based solutions will be the winners.
Operating models
Lastly, operating models need to move with the times as we see increasing pressure on costs. Those that embrace technology but do not lose the personal touch will see improved margins. They should also see higher levels of client retention.
In summary
There are always issues facing every profession; wealth management and discretionary investment management is no different. However, with challenge comes opportunity. Rather than providing the highest investment return, the focus will be on exceeding client expectations, accessibility in the client's chosen form, and perceived and real value. Those that understand and accept these changes will flourish - as will their clients.