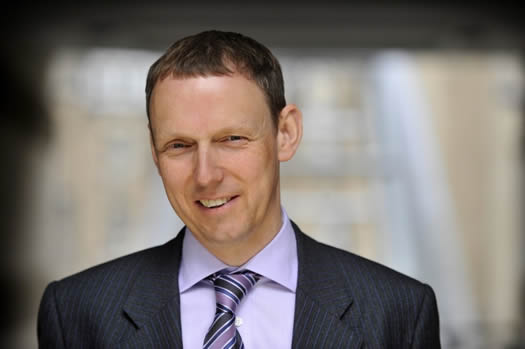 Alastair Black, Head of Platform Proposition at Standard Life
As I write, it's been almost ten weeks since a full lockdown was announced in the UK as a response to tackling the coronavirus pandemic.
As we've come to terms with adapting to a 'new normal' for how we live our lives, the global crisis has highlighted the value of advice, especially for clients in retirement.
At the start of the crisis, many advisers will have taken an avalanche of calls from worried clients, who were not only fearful for their families, but also about the sustainability of their drawdown pots as markets plummeted.
In addition to the immediate need to reassure clients, I know advisers were faced with an urgent operational need to access clients' portfolios to action their investment and income instructions.
For our part, our platforms responded swiftly, redesigning processes to maintain service while ensuring all staff were set up to work safely from home. But this achievement could not have been made without the generous support and understanding shown to us by advisers as we all adapted to new working practices.
The merits of a Withdrawal Policy Statement
The document most likely to have played a key part in helping to reassure clients since the start of this crisis was the initial Client Suitability Review. This document covers off the risks of a market fall on the value of a client's portfolio, as well as the longer-term implications.
Referring back to those previous conversations will have played a vital part in reassuring clients but I know some advisers will have been able to go further.
During the initial review meeting, they will have established a Withdrawal Policy Statement (WPS) and, with the client, mapped out what steps to take to help protect the client's income plan in the event of a severe market crash.
A WPS is neither a financial plan nor a suitability report; but a pre-agreed strategy for investment and income plans in response to a potential market crash. It states the principles for managing withdrawals and comes into its own during a crisis. It's also usually specific enough so clients are rarely left in any doubt as to what action their adviser will take during extreme market turbulence.
The real value of this approach, however, is that it gives the client a sense of control. It means clients already feel reassured that they have a solution to a problem. The statement does not even need to be implemented rigidly and offers a great starting point for discussions with the client about what adjustments can be made to their plan and for pre-setting their expectations.
If no WPS is in place, then it might be worth adding one as part of the reassurance conversations advisers are continuing to have with clients. The statement doesn't have to be complex, it simply documents more formally what's covered in a Client Suitability Review and can be framed as an agreed, potential plan if circumstances change.
Continuing to demonstrate the value of advice
Although clients who do have a WPS in place will be in a good position now, the current market disruption is a market disruption like no other.
Advisers are unlikely to have anticipated the forced reduction in spending the global pandemic has introduced, at the very same time as a market crash. There may be an opportunity to adapt the statement to take into account a potential change to the client's capacity for loss.
A client's view on what a minimum comfortable level of income is may have changed given the situation we're in, so it's certainly worth reviewing now with some clients in retirement. It's also another opportunity for advisers to demonstrate the value of advice and gives clients more peace of mind that their income plan is being managed safely.
Confidence and control
The coronavirus pandemic has crystallised people's fears like no other situation in recent history.
With the immediate operational and reassurance challenges generally in a better state, I really believe advisers and the savings industry as a whole have demonstrated their value during the initial stages of this crisis, reassuring clients they can be confident about their savings.
Having a robust retirement plan in place to deal with times of market instability means many advisers have been able to give clients confidence. And confidence not only that they can live their life without worrying about their financial position, with easy access to their money, but that their adviser is in complete control.
Moreover, good advice is not only about protecting clients and giving them confidence now, it's as much about giving them confidence that in the future, markets will stabilise and there will be improved opportunities to potentially increase income.
Many people choose to use the services of an adviser because they want a professional to manage their hard-earned cash right through retirement. They know a trusted adviser will be objective, remove the emotion and focus on the facts.
With a global pandemic, the current market uncertainty and clients concerned about the future, the value of advice is helping to mitigate these unparalleled challenges.
Standard Life Wrap and Elevate are fully equipped to support advisers with minimal disruption during the coronavirus pandemic. For further help, visit our Wrap page.
Find a guide here with more information about putting a Withdrawal Policy Statement in place for your clients and find a template for a Withdrawal Policy Statement here.
Read Alastair Black's recent blog on Assessing capacity for loss.
The views expressed in this blog should not be regarded as financial advice.
The value of investments can go down as well as up and your clients could get back less than they paid in.