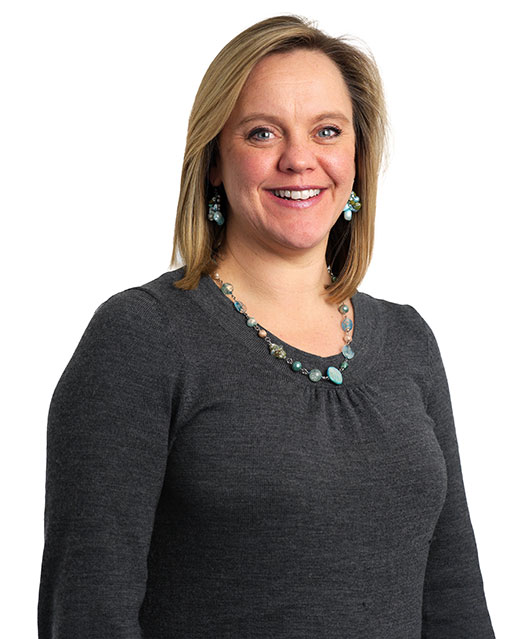 Amanda Young, Global Head of Responsible Investment at Aberdeen Standard Investments
Responsible investment is now mainstream, with increasing regulation, climate change and social conscience driving its momentum. The investment industry has responded, resulting in a range of options for clients who want to invest responsibly..
It means it's time to break through the often confusing terminology to decipher how best to satisfy both suitability requirements and changing client demand. We spoke to Amanda Young, Global Head of Responsible Investment at Aberdeen Standard Investments, about navigating the different approaches and terminology..
What are the key responsible investment approaches?
People have been investing responsibly for a long time, since the original ethical investment movement. But it was the United Nations-backed Principles for Responsible Investment (the PRI) that defined responsible investment in 2006..
At a high level, responsible investment is when investors consider environmental, social and governance (ESG) factors in what they choose to invest in, as well as in how they look after those investments..
In choosing what to invest in, ESG issues can be used in one, or a combination of three approaches.
Firstly, there's ESG integration. This is when investment managers consider the risks and opportunities of each investment based on how the company manages its ESG practices. This analysis is a core risk assessment tool that helps to determine appetite for an investment.
Then you have screening and thematic approaches. For instance, ethical funds will screen in or out certain investments based on ESG criteria. Meanwhile, a thematic approach, such as impact investing, involves investing in companies that target a specific environmental or social outcome.
Stewardship is the other key approach to investing responsibly. Investment managers will actively engage with company management and use voting rights to influence better conduct on ESG issues.
To what extent is ESG integration shaping the investment industry?
ESG integration is now mainstream. The PRI has over 2,300 signatories, including investment managers and pension funds, signed up to meet the principles for responsible investment. There are few managers around today with little or no articulation of responsible investment.
Regulatory change has been instrumental in driving commitment to responsible investment. In the UK, from 2001 the Statement of Investment Principles had to state whether or not ethical, environmental or social issues were considered by pension funds. In addition, the Cadbury Committee's 1992 UK Corporate Governance Code drove the investment industry to start looking at these issues.
We've seen further regulatory momentum in the last two years, with advisers and pension trustees being encouraged to take people's ESG and ethical investment preferences into account.
The investment industry has, and is, responding well. It means there's now a range of different options for investors, from activist funds through to new and exciting investment styles, capturing issues such as climate change and social injustice.
Which of the responsible fund approaches are you most excited about?
It has to be impact investing. I've long called myself a responsible capitalist, much to my friends' amusement. Perhaps I was before my time, but I've always been fascinated by the power of the financial industry. Of course we've seen the negative consequences of this in financial banking scandals and the 2008 financial crisis. However, investing in the right way has the ability to drive capital towards investments that actively contribute to solving environmental and social challenges, while at the same time bringing financial returns.
The world faces a number of challenges, such as climate change, unsustainable consumption and growing social inequalities. These problems are too great for governments to address single handily and the philanthropic sector is too small. We need scale. The financial markets have the ability to shift large-scale capital towards investments that contribute positively to the world around us. Examples include renewable energy, social housing, mobile banking and generic drugs.
This really excites me. All companies have the ability to contribute positively through responsible business, improving employment practices, minimising their environmental footprints and supporting the communities in which they operate.
Are there challenges to the uptake of these approaches?
Yes, the first is green (or impact) washing. It's when a fund manager or investor says something is important to them, without really demonstrating it through their investment styles or activities. Investors need to demonstrate how their commitments feed through to their investment processes.
The second is terminology. While responsible investment has been around for nearly 15 years, it has evolved at a pace that has resulted in many acronyms and inconsistent terminology. Investors have to navigate different interpretations of ethical, sustainable, SRI, impact, ESG, green, renewable – and the list goes on.
How can advisers navigate the terminology?
The challenge is to look beyond the fund's label to its principles and how these are applied at a portfolio construction level. Take SRI, for instance, sometimes referred to as socially responsible investment, sometimes as sustainable and responsible investment. SRI funds involve a myriad of approaches, from strictly avoiding investments based on strong ethical views to applying more light touch stewardship principles.
Impact investing is another label to explore. It's important that funds termed impact demonstrate the intention behind each investment. In other words, whatever is being invested in is intentionally seeking to address an environmental or social challenge as their core reason for existing. Renewable energy is a good example. A hydro dam that displaces people or risks the water supply of those reliant on it downstream is likely to be doing more harm than good. It's important that these types of investments also act responsibly.
It's not just down to advisers to do this digging – they should seek transparency from their fund managers. Regular reporting on ESG integration, how funds are screened and what themes may be applied will bring assurance to investors and credibility to the industry.
Why should responsible investment matter to advisers right now?
Greater regulatory focus on responsible investment will undoubtedly force advisers to incorporate it into their suitability and investment processes. But perhaps the primary driver is to respond to clients' changing needs and preferences.
Research indicates that increasingly investors will seek more than just a financial return from their investments. They'll want to make sure that, as a minimum, what they invest in isn't destroying the world around them. For instance, the old argument that historically tobacco was a financially sound investment isn't enough – we're seeing more investors ask to avoid it. More of us want to know our money isn't going to support an industry with the primary purpose of creating harmful products.
The good news is that the growing range of options available provides a compelling way to engage clients in their investments and to genuinely help meet their responsible investing preferences.
What could these areas of investment look like in five to 10 years?
The challenge around definitions and transparency is likely to remain until investment managers can really measure the environmental and social outcomes of all investments, not just those in dedicated responsible investment products. However I 'd like to think that we've improved the ability for advisers to see what they're investing in and they'll certainly have more choice to invest responsibly going forward.
I also think there will be a considerable shift in mindset; from negative exclusions to the positive allocation of capital to solutions.
Which future developments could have the biggest impact on advisers?
We come back to regulation again, and the demand for advisers to be transparent to their own clients. Regulators are increasingly focused on the end investor, particularly as auto-enrolment grows. If we aren't transparent enough, we could risk facing mis-selling scandals or accusations of not looking after our customers.
We all have a part to play in this. While advisers have to understand their clients' ESG wishes and expectations, we need to help them to understand the responsible investment landscape, the terminology, and the funds that can help meet their preferences. There are challenges to overcome, but ultimately responsible investment presents a huge opportunity to help clients meet their financial goals and personal values. The more of us that do this, the more responsible investment will bring about positive financial, social and environmental change.
The information in this blog or any response to comments should not be regarded as financial advice. Please remember that the value of your clients' investments can go down as well as up and may be worth less than was paid in. Information is based on Aberdeen Standard Investments' understanding in November 2019.