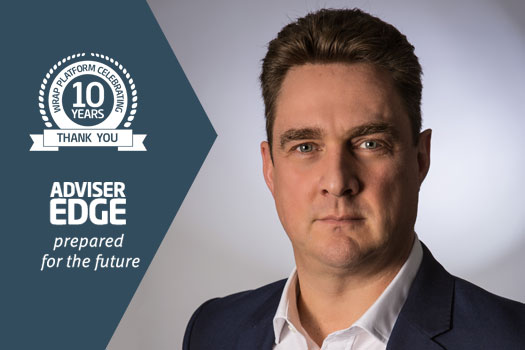 Ross Butters is the Managing Director of Omnium Wealth Management. Ross has 25 years' experience in financial services advising both private and corporate clients on all aspects of financial planning. Ross's firm was the first adopter of Standard Life's Wrap platform.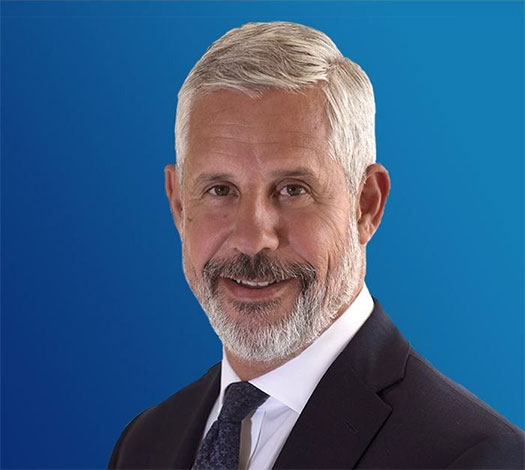 Noel Butwell is Standard Life's UK Distribution Director. Noel's job is to lead colleagues in Distribution, creating a strategic vision to ensure that Standard Life is ready to take advantage of the market opportunities while working with adviser partners.
It's ten years since the introduction of the Standard Life wrap platform, and looking back, says Distribution Director Noel Butwell, it can be seen as a journey that we have been on alongside advisers. "During this time, the market has evolved and platforms have come to the fore. We've worked with advisers to build an operating platform that enables them to deliver a quality advice proposition and run their businesses effectively – and what we hope we've achieved is being seen as less of product provider, and more of a business partner.
"Historically, the basis of a product provider relationship was largely transactional in nature. The wrap platform was the beginning of a much more long-term commitment from both parties. We were and continue to reciprocate our commitment through our relationship management, platform proposition, investment solutions, service and investment in technology. We aim to collaborate, so in addition we constantly listen to feedback from adviser firms about what they need from us in terms of platform development but also increasingly business services.
"The emphasis on the client has always been there, but it's increasingly amplified now – due in part to RDR and pensions freedoms. Rather than simply selling products, it's now about long-term relationships focused on client outcomes, and meeting their full financial planning needs. Innovation is vital in these fast-moving, turbulent times – but whatever changes in the landscape, we've always tried to do the right thing by both clients and advisers."
Ross Butters, Managing Director of Omnium Wealth Management, one of the first firms to use the platform, agrees. "Before we started using the wrap platform it was all very transactional: there wasn't an ongoing client-adviser relationship. Thanks to the wrap – and our forward-thinking attitude as a business – we were able to provide a more client-focused service on an ongoing basis, which is what forms the basis of our business today."
As Noel explains, the wrap platform has made it possible to deliver the ongoing services that support a client-focused service like this. "The ability to run centralised model portfolios or consolidate multiple products into a single plan are now an essential part of advisers' service propositions. And bringing together all a client's assets into one place has also ensured advisers can help every client make the most of pension freedoms and all the tax benefits available to them."
But what does the future hold? For Ross, technology is a vital part of delivering his firm Omnium's service proposition. And although he can see it playing an increasing part in financial advice – especially for the younger generation – there is no 'one size fits all' approach. "Some people are always going to want someone to speak to an adviser face to face."
Noel agrees. "Dependent on what stage the client is at in their life and their financial circumstances they all have different needs and aspirations. Clients also have different preferences as to how they engage with their finances and therefore expectations of both advisers and platforms are changing, with a greater focus on the preference of some clients to have real-time access to their financial data as well as being able to self-serve.
"Although younger people may not feel they have a need for advice in their twenties, their view of the world may change by the time they have a family or reach retirement so the challenge for advisers and platforms is how do we engage and indeed inspire clients early enough so that they take an interest in their financial future and can see the value and power of obtaining quality advice at the right time and to achieve the right outcome, whether that be on a one-off basis at a key point in their life or by building a long-term trusted partnership with their chosen adviser.
"As both a platform provider and pensions and savings business, our job is to work with advisers to deliver a compelling set of propositions that captures the client's imagination at each life stage, as well as encouraging them to make the investment in professional advice when their financial situation merits. It's also about how we help advisers navigate the increasingly complex world of financial advice so that they can achieve their own aspirations for their businesses, whatever those aspirations may be. And I'm confident that our wrap platform helps us do just that."