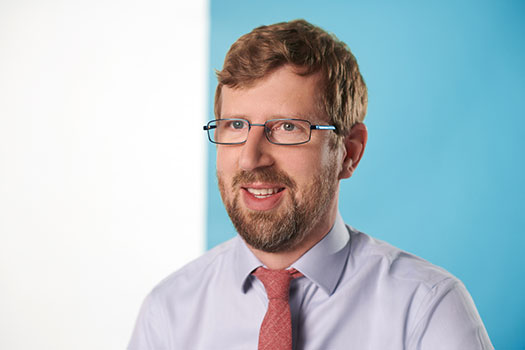 Ben Constable-Maxwell, Head of Sustainable and Impact Investing at M&G Investments
The recent Good Money Week reminds us of the growing interest in responsible investment. It's an area that's evolved and now covers a range of approaches. These include the process of environmental, social and governance (ESG) integration used to manage risk, as well as individual funds aiming to deliver both financial returns alongside social and environmental outcomes. We asked Ben Constable-Maxwell, Head of Sustainable and Impact Investing at M&G Investments, about impact investing; how it differs to other approaches and what clients need to consider before selecting an impact fund.
How has responsible and sustainable investing changed?
Ethical investing was the original 'good' investment stemming from religious groups in the nineteenth century. It excluded 'unethical' investments such as tobacco, weapons, alcohol, gambling and pornography. Today's ethical funds also tend to avoid sectors such as thermal coal, nuclear power and fossil fuels. And they're joined by a spectrum of other approaches from socially responsible investment (SRI) to impact.
Meanwhile environmental, social and governance (ESG) integration is a much broader risk assessment approach that can be applied to all investments, not just those with specific sustainable themes or ethical goals.
Where does impact investing fit in?
It's distinct even though the difference may seem subtle on the surface. Impact funds need to invest in companies with the explicit intention of addressing a current range of societal and environmental issues.
It shouldn't be confused with charity. Impact's objectives are to deliver long-term financial returns for investors, in tandem with shared returns for society or the environment. We believe there can be compelling investment opportunities where companies deliver a positive impact on society. It can also be a pragmatic choice, not an idealistic one, to help address environmental and social challenges by investing in companies that can demonstrate impact.
What would be examples of companies doing that?
It could be through pioneering products or services. ALK-Abelló, operating in 32 countries, is a good example. It specialises in allergy immunotherapy (AIT), a unique treatment that not only reduces allergic symptoms, but also treats the underlying causes. Some 500 million people suffer from allergies like hay fever, closely linked to allergic asthma, but only 5 million are in treatment. ALK's work has the potential to improve the lives of a significant portion of the population.
Other examples include Kroton, the largest private education company in Brazil, which provides quality education to place lower income students in a better position to enter the public university system. Or SolarEdge, a global leader in smart energy technology, driving more efficient energy consumption in 125 countries.
What do investors need to consider when choosing an impact fund?
Impact investors need to consider several areas beyond the financial case for a fund's holdings but these can be grouped into three key areas; intentionality, additionality and measurability.
Intentionality, in listed equities, is about a company's intention to deliver a particular impact. That goal needs to be part of the company's mission statement, strategy and actual day-to-day operations; inadvertent impact doesn't count. There's also investors' intention to generate positive social or environmental impact through an investment. They need to actively select companies that aim to make a positive impact, rather than just screening out 'bad companies' from sectors. This intentionality separates impact investing from the wider ESG approach.
Additionality is establishing that the investment has directly created something positive that would not have materialised otherwise. For example, a specific amount invested in a project allowed a company to build social housing for 10,000 people, which would otherwise not have been built.
Measurability is core to impact investing and is another differentiator between it and other responsible and sustainable approaches. However, it's more challenging to measure environmental or societal returns than financial returns, especially in a way that's relevant to investors.
Most impact managers will assess investments against the 17 United Nations Sustainable Development Goals . For instance, in the ALK-Abelló example, it's a company contributing to goal 3 'ensuring healthy lives and promoting wellbeing for all'. A manager would define its impact by the reach and effectiveness of its treatments. Brazilian education company Kroton meets goal 4 'quality education' and is measured by the 1.2 million primary and secondary students receiving access to affordable quality education. Meanwhile SolarEdge is contributing most clearly to goal 7 'affordable and clean energy'. Its impact can be measured by the 11.8 gigawatt electricity generation capacity of the power optimisers the company has shipped since beginning commercialisation in 2010.
Do you think demand for impact investing will grow?
Yes, UK consumers are increasingly turning to more sustainable options for energy, clothing, food and drink1. Investments too will have great appeal if they can help to support peoples' financial objectives while also addressing social and environmental issues. In fact the FCA highlights rising demand from consumers for socially responsible and ethical investment options2.
The younger generation is, arguably, leading much of this demand. In a report from Morgan Stanley's Institute for Sustainable Investing3 75% of investors polled showed interest in sustainable investing, rising to 86% in the millennials polled.
With easy access to information online, companies find themselves continuously under the spotlight. Embracing sustainability gives them a chance to attract positive headlines. Increasingly, clients will expect to be able to invest in ways that help people and the planet4.
Sources:
The Standard Life platforms offer access to a wide range of mutual funds from different fund managers. As part of our topical market updates to advisers, we invite the views of investment experts from these fund managers. This content is not paid for. It's purely a way to share a range of insights from across the industry.
The views expressed in this article are those of M&G Investments, as at October 2019 - and not Standard Life Aberdeen. Standard Life Aberdeen accepts no responsibility for advice that may be formulated on the basis of this information.
Please remember that the value of your client's investment can go down as well as up and may be worth less than you paid.