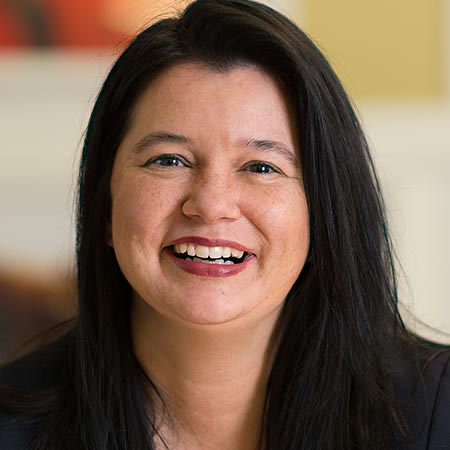 Jenny Davidson, Head of Platform Technology Solutions
Whatever the long-term impact of the pandemic on the pace of globalisation, technology will continue to connect people through apps and social media.
Technology will also continue to extend a business' reach. This is, of course, both an opportunity and a threat but technology and advice can be happy bedfellows.
Here in the UK, we have the most client-centric platform market in the world, leaping ahead of Australia and America; countries caught up in much regulatory disruption.
In these challenging times, not only is it important to continue to deliver a great experience for advisers and their clients to increase client confidence, it's important to provide technology solutions that will last the test of time too.
The democratisation effect of technology
Technology has the ability to challenge existing practices and conventions. It can take the exclusive and make it accessible to all.
Think how travel and media have changed over recent years. Packaged holidays have had to compete with people making their own bespoke arrangements. TV channels have been replaced by a substantial number of media platforms.
Control has been placed in the hands of the consumer. Rather than corporates defining the product, the client gets what he or she wants.
Financial services are no different. Generic product solutions that are 'roughly' right will not be sustainable as evolving technology allows for more individual solutions.
Of course, client engagement stretches much further than assessing clients' needs.
We're well aware that advisers' experience, and that of their clients, will be hugely influenced by the user interfaces and reporting we can provide. And it's not just about updating interfaces and reports. It's about being able to do this in a more agile way.
It's why we're looking to deliver a step change in our platform interfaces, client/business reporting and online portal capabilities. This includes accessibility across a number of devices.
We're also looking to build out the data set we can hold to enable new 'on track' reporting to help advisers demonstrate to clients the value of advice and provide reassurance to clients in retirement.
Looking to the future
So far, the platform revolution has largely resulted in the automation of what already existed. In other words, our innovation has been framed by historical context.
But in planning for the future, it's important to look forward, not back.
Over the next ten years, we'll see a world of integration with Open Banking, Pension Dashboards, Digital Advice and, potentially, Open Finance, effectively our market's version of Open Banking.
In the future, our market will be more inter-connected, collaborative and frictionless. By 2030, the client will be the consistent theme, not the product. Within the next decade, we'll be able to automate nearly all client needs, concerns and beliefs in a purpose-built, individual solution which recognises the client's financial DNA.
The compromise of standardisation will be a thing of the past. The client segmentation will be 'me'.
We're not the only sector predicting this. Personalised healthcare will be the standard by 2030. Health services across the world are planning to adopt technology to enable more personalised care and at scale.
Our mandating technology is evolving to meet more client needs
The rise of mass personalisation technologies is only going to accelerate.
Driven by regulation, advice is expensive to deliver as a result of the constant need to seek client permission for activities. If advice is to be able to scale, then we have to change the way it's delivered.
It's why we believe our new Individually Managed Accounts (IMA) technology available on our Wrap platform is the first example of complex mass personalisation available in the UK platform market.
Our IMA technology allows advisers to instruct client level personalisation without expensive manual interventions. It enables rule-based advice with fully automated processes allowing the seamless integration between financial planning and investment management. Key advice actions can be automated making it centralised, scalable and always efficient for adviser firms.
But there's much more we can do. By using sophisticated algorithms to automatically execute advice, we can start to address the serious capacity issues being felt by many adviser firms.
Our mandating platform technology is evolving and will extend to address many more client needs.
As we're seeing in the medical sector, by 2030 solutions will have grown in sophistication. Environment and social filters will become commonplace and we can expect new technology-enabled solutions for illiquid asset classes to help address longevity and the pension funding gap.
Today, all good advisers already have a clear idea of the actions they would take to get a client's plan back on track.
Tomorrow, advisers will have agreed these actions with their clients up front and their strategies will automatically adapt to changing circumstances in line with their advice.
Improving experience for better client outcomes
At the core of providing leading functionality that will last the test of time is the desire to support advisers with the delivery of better client outcomes.
We're making sure the technology developments we're working on today will evolve ahead of the market and, crucially, avoid any future disruptive need for re-platforming.
However, we cannot meet the challenges of the future by reacting to the challenges of today. It's clear that businesses that stop looking to the horizon quickly lose direction.
And as we continue to live through the COVID-19 pandemic, the future-fit platform technology solutions we can provide will improve the experience and value offered to clients especially in these remote working times.
Speak to your usual Standard Life contact for more details about Individually Managed Accounts on Wrap or take a look at our Individually Managed Accounts web page.
The value of investments can go down as well as up and your clients could get back less than they paid in
The views expressed in this blog should not be regarded as financial advice.